Edil Beton Perugia SpA
GRCA MEMBER
GRC Manufacturer: Sprayed GRC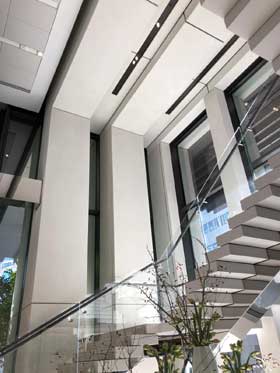 EDIL BETON PERUGIA SPA
Centro Direzionale Quattrotorri
Ellera Scalo
06132 PERUGIA
ITALIA

Ing. Marco Pecetti
+39 075 51871
www.generaleprefabbricatispa.com
www.edilbetonperugia.it
m.pecetti@generaleprefabbricatispa.com
Edil Beton - Avant-garde technology in the world of construction.
Strengthened by more than 60 years of experience in the precast industry Edil Beton continue to stay ahead by developing advanced techmologies, designing and fabricating GFRC cladding facades.
Edil Beton achieves an important competitive advantage in the management of the orders through the optimisation of costs, manufacturing processes and erection time by taking benefit of the industrial synergies with the Generale Prefabbricati SpA, Italy's leading family company in the precast industry.