GRC Projects - Page 2
GRC has been used on projects worldwide for many years. The following projects all feature GRC / GFRC products, in their many forms, all manufactured, supplied, and often installed, by GRCA Members.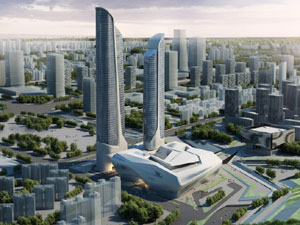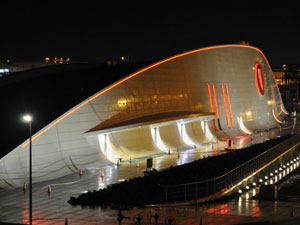 Tupras Refinery Rub Building, Izmit, Turkey
In this project GRCA Full & AMS Member, Fibrobeton developed a unique glass fibre reinforced concrete solution; self-cleaning environmental friendly panels for an industrial building first time in the world.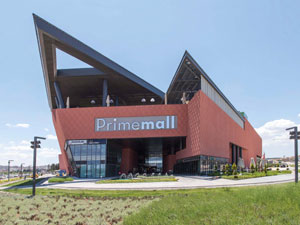 Prime Mall Shopping Center, Gaziantep, Turkey
Located slightly off the center of Gaziantep, a city replete with history, traditions, culinary arts, and shopping culture, Prime Mall is built upon an approximate area of 83,000 square meters.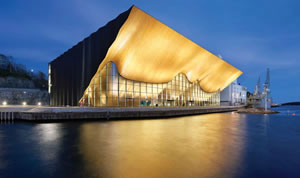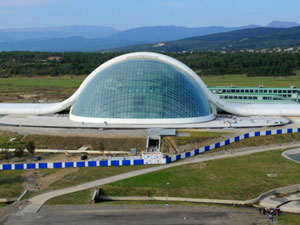 Parliament Building, Kutaisi, Georgia
The new parliament building in Georgia is magnificent, eye-catching and distinct yet with a complex design with its main element resembling a white scarf twisted around a giant glass dome.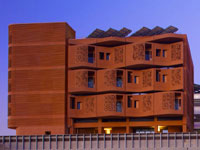 Masdar Institute, Abu Dhabi, UAE
It is within the larger sustainability context of the Masdar City Masterplan and the realisation in the first phase of Masdar City, the Masdar Institute that the selection process led to the choice of GRC as a construction material.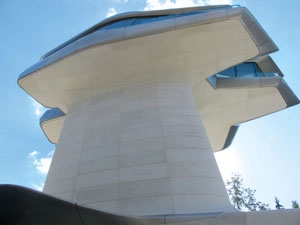 Capital Hill, Moscow, Russia
The famous architect Zaha Hadid's Capital Hill Project located in Moscow, has been defined as a "Fairy Tale House", due to its different and difficult design, whose applicability was discussed in world architecture milieus.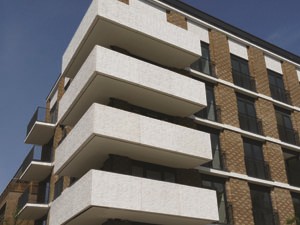 Canada Water, London, UK
The Canada Water residential development by Barratt East London comprises three courtyards situated near to Canada Water tube station and a proposed civic square.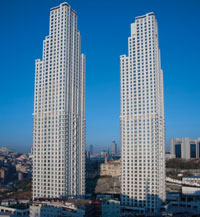 Anthill Residence, Istanbul, Turkey
Fibrobeton has made its mark in the Istanbul skyline by completing work on the Anthill Residence Project, Turkey's tallest pre-cast clad buildings, two 55-storey towers reaching 210 meters (690 feet).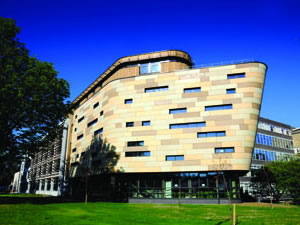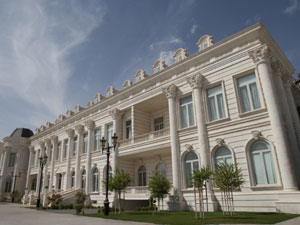 Al Asmakh Palace, Doha, Qatar
The contract to supply highly decorative grc facades and entrances to the private palace for Al Asmakh was secured by GRCA Member Arabesque, based on the sucessful completion of past projects.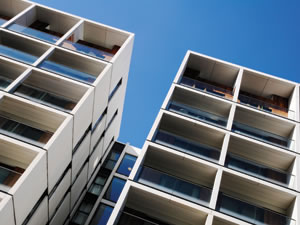 Dalston Square
Interest from potential purchasers, due to the location and eye-catching design, was already high. The Dalston Square project was always destined to progress at breakneck speed.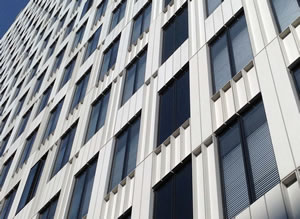 The Leo, Frankfurt
Close to the exhibition centre of Frankfurt, a unique 'green' building has been constructed – The LEO.