Trent Precast Concrete Ltd.
GRCA MEMBER
GRC Manufacturer: Sprayed GRC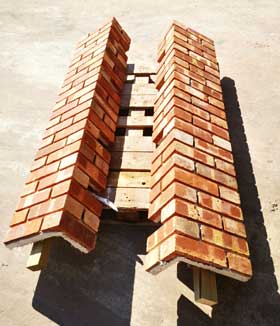 Trent Precast GRC Brick Slip Lintels
TRENT PRECAST CONCRETE LTD
Private Road No. 3
Colwick Industrial Estate
Colwick
NOTTINGHAM
NG4 2JN
UNITED KINGDOM

Mr Matthew Burton
+44 (0)1159 611181
www.trentprecast.co.uk
info@trentprecast.co.uk
Trent Precast Concrete Ltd is one of the UK's leading precast concrete manufacturers that specialise in both structural and architectural Precast and GRC components.
Trent Precast are located in the heart of the country with great transport networks for a fantastic nationwide supply chain.
Trent Precast have the GRC capabilities of manufacturing all types of simultaneously sprayed GRC with an excellent in house testing and mould facility to allow for their product to be first class and meet all your client needs. Product ranges from building envelope cladding through to lintels and brick slip GRC faced products.
Trent Precast can offer great weight savings utilising GRC building facades and components as compared to natural stone and traditional precast.
To find out more please contact Trent Precast on their email address info@trentprecast.co.uk to request a brochure or even chat about feasibilities of their products to meet your needs.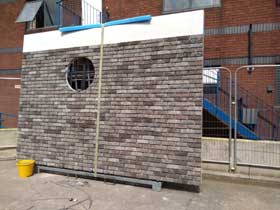 Trent Precast GRC Brick Slip Panels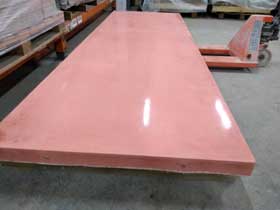 Trent Precast: Lots Road Terracotta Sample