Telling Architectural Ltd
GRCA FULL MEMBER
GRC Manufacturer: Premix GRC & Sprayed GRC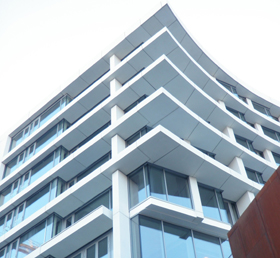 Telling Architectural Vulan project
TELLING ARCHITECTURAL LTD
Unit 4E,
Station Road
Four Ashes
WOLVERHAMPTON
WV10 7DB
UNITED KINGDOM

Mr Mike Wood
+44 (0)1902 797700
www.telling.co.uk
info@telling.co.uk


@Telling_Arch
Under a licence agreement with Byggimpuls AS, Telling manufacture GRC at their Four Ashes plant near Wolverhampton that have been proven in use over 25 years.
GRC is a thin walled, lightweight composite concrete with excellent flexural capacity. These properties promote bespoke and adventurous features, furniture and forms to be created in a wide range of applications.
The mass of the panel provides excellent acoustic performance whether solid or perforated.
The concrete can be stained, sealed or glazed for protection against staining or feature effect. Jesmonite is a process under consideration in this field.
GRC offers seamless interfacing with external balcony features and other architectural statements within the façade solution. The selection, specification and engineering of GRC is project specific. The performance of GRC is stated within BS8297 2000 with H40 and H92 specifications available upon request.
GRC is at much as home in refurbishment and re-modelling as in new build. It delivers monolithic architecture in lightweight and practical façade components with less load on the structure compared to pre-cast concrete or reconstituted stone solutions.
Telling operates ISO 9001-2008 quality management systems and secured approval as a manufacturer of the GRCA. The storey height M4 and Norskreen systems have been tested for impact resistance and CWCT at the Vinci UK test centre and our brick faced GRC systems have undergone accelerated weathering tests at the Lucideon laboratories.
The company operates a continuous testing regime upon the LOP and MOR performance of its GRC products in their in house facilities.
Telling are at the forefront in the development of brick and ceramic finishes, lithium and silicate staining and geo polymer technologies to simulate natural mineral aesthetic effects that only nature can create.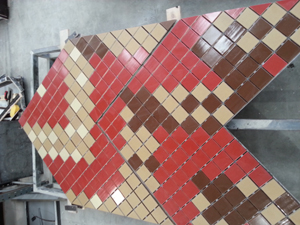 Telling Architectural cladding products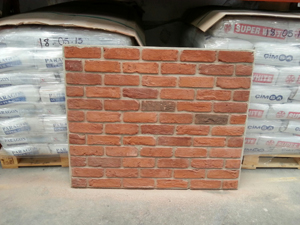 Telling Architectural cladding products