Techrete Ireland Ltd
GRCA MEMBER
GRC Manufacturer: Sprayed GRC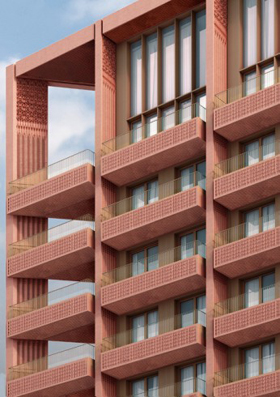 TECHRETE IRELAND LTD
Stephenstown Industrial Park
BALBRIGGAN
Co. Dublin
K32 W665
IRELAND

Mr Jose Manuel Sanchez Casado
+353 16901700
www.techrete.com
estimating@techrete.com


@Techrete
Techrete is a dynamic, innovation led, designer, manufacturer and installer of bespoke products for the architectural GRC and precast concrete market.
Founded in 1985, the Techrete prides itself in being a market leader in its field.
Working from world class design and manufacturing facilities in Lincolnshire and Dublin, Techrete supplies its markets in Ireland, England, Scotland and Wales. Their team of designers are amongst the best in their field in Europe, making Techrete a market leader in the European facade innovation sector.
Techrete combine the skills of a strong engineering design influenced heavily by architectural intent, in-house manufacturing in two world class factories backed up by their own construction team for installation.
Techrete are an ideal partner providing panels and units in a large range of bespoke sizes, shapes, textures and colours, bringing design vision to life.