Sklocement plus s.r.o.
GRCA MEMBER
GRC Manufacturer: Sprayed GRC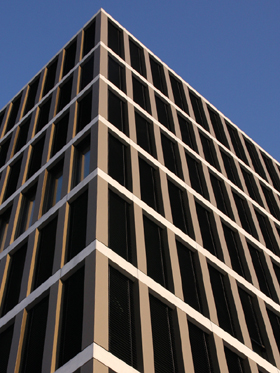 SKLOCEMENT PLUS s.r.o.
Jirího ze Vtelna 1731/11
PRAGUE
193 00
CZECH REPUBLIC

Mr Martin Imre
+420 777 705 205
www.polycon.info
info@polycon.info
Sklocement plus s.r.o. is one of European leading manufacturer of Glassfibre Reinforced Concrete, GRC POLYCON. The company was founded in 2000 on the basis of long time experience in the field of development and research of modern building materials. Since the very beginning, Sklocement plus has been specialized in the production and development of glass fiber reinforced composite, which is particularly being used in the field of modern architecture and especially in the design and implementation of building envelope.
Modern manufacturing equipment, including fully automated operations and CNC machining centers, allows Sklocement to take on constantly new challenges and continually move forward.
Thanks to the intensive development of technology, the orientation towards the high quality but non-standard production of the building elements and, last but not least, the orientation towards maximum service and customer satisfaction, the company is able to carry more and more new projects out and thus consolidates its position on the international market.