Shanghai Zhuoou Building
GRCA MEMBER
GRC Manufacturer: Premix GRC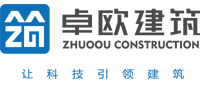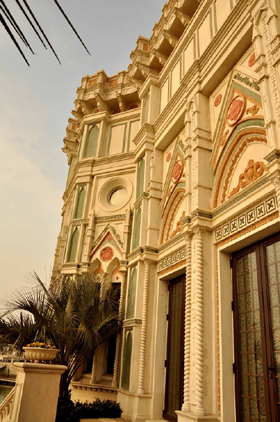 Jiulongshan Wedding Chapel
SHANGHAI ZHUOOU BUILDING DECORATION ENGINEERING CO LTD
No 237 Xinsheng Road
Qingpu District
SHANGHAI CITY
201700
PEOPLE'S REPUBLIC OF CHINA

Liu Hui
+86 186 01611169
www.zhuoou88.com
liuhui@zhuoou88.com
Shanghai Zhuoou Building Decoration Engineering Co., Ltd. with an integration of design, R&D, production, installation and construction, specializes in exterior wall material, exterior decoration, GRC, GRG, 3D printing, imitation stone material, GFRC curtain wall plate, artistic sculpture.
The company is located in Shanghai City which covers an area of 7 acres, it also has two branch factories both in Shanghai and Fujian which cover an area of 5 acres. There are more than 100 engineering and technical employees in it. It also owns three design teams (curtain wall design team, interior decoration design team, 3D design team), not only ensure the engineering quality, but also ensure the engineering decoration effect, and provide a satisfactory solution for the owners. The company set up R & D center, introduced more than a national key university talents composed of R & D team, in 2014, the company achieved 2 scientific and technological register, 20 new product development, 3 produce-learn-research projects, declared 15 patents, 12 authorized.
After 10 years efforts, the company achieved a good reputation in Shanghai decoration construction field. It accomplished countless projects, including national, provincial and ministerial key project. A total of 325 decorative construction projects have been accomplished, the decorative construction area amount to 662 acres, such as "Shanghai Disney" project, the visual building of Shanghai Fudan University, Wuzhen, Zhejiang Greentown Graceland, Shenggao Huangshan Taiping Lake, Shanghai Excellence Century Center, Binjiang Hangzhou Xixi Pearl and so on.
In 2013, the company became the governing unit of China concrete and cement products association decorative concrete branch. The company has been awarded the low-carbon leading brand of Chinese GRC industry, and has achieved Shanghai "white yulan magnolia award", "Qionghua Cup", "Qianjiang Award" and so on.
With the principle of pragmatic, struggle, innovation, development and integrity, they keep trying, and make its products quality be widely recognized.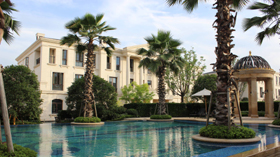 Xixi Pearl of Binjiang, Hangzhou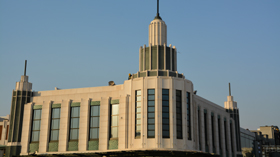 Shanghai Disney Project