Prefabricados Ponce SL
GRCA MEMBER
GRC Manufacturer: Premix GRC & Sprayed GRC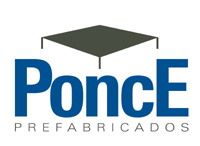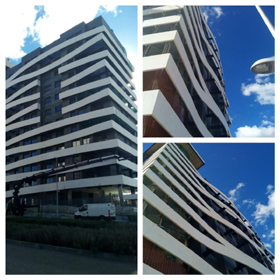 PREFABRICADOS PONCE SL
Calla Londres, 25
PARLA
28983
SPAIN

Mr Roberto Miguel Ruiz
+34 916 992 480
www.prefabricadosponce.es
info@prefabricadosponce.es
Prefabricados Ponce, a leading manufacturer in Spain's precast concrete, since 1988, develops compound stones, developing manufacturing techniques and expanding facilities in the most diverse products and applications.
The company offers an integrated package of services.
- Examination of the materials needed.
- Preparation of product samples.
- Technical support for the measurements and delivery schedules.
- Documentation and compliance with UNE and CTC standards.
- Supervision of the production and the execution of the works.
Prefabricados Ponce products.
- Panel precast concrete
- GRC Premix and simultaneous spray
- Panel Sandwich, Stud-frame, laminated
- Ventilated façade, Stairs
- Architectural ornaments, furniture urban
- UHPC (Ultra High Performance Concrete)
Winning technology.
The exceptional characteristics of our prefabricated products are due to the technology used and the manufacturing processes.
The percentage of water and cement remain constant throughout the manufacturing process, giving a homogeneity to the agromasa.
The agromasa are always dense, homogenous, compact and resistant, perfectly linked to the aggregate particles. In this way, porosity and dishomogeneity typical in fabricated products are avoided, by removing any excess water from agromasa.
The vibration causes the optimal setting between each of the aggregate particles achieving an evenly compacted dough.