Power-Sprays Ltd
GRCA MEMBER
Other Supplier: GRC production equipment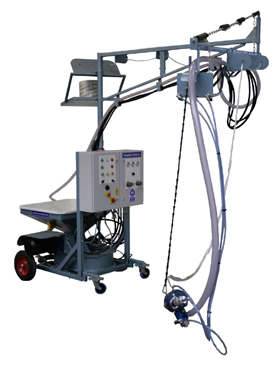 GRC Combination Spray Station
POWER-SPRAYS LTD
(Affiliate of Fibre Technologies International)
Avonmouth Way
Avonmouth
BRISTOL
Gloucestershire
BS11 9YA
UNITED KINGDOM

Mr Richard Lavery
+44 (0)117 982 0067
www.power-sprays.com
info@power-sprays.com


@powersprays
Power-Sprays design, develop and manufacture a comprehensive range of GRC equipment and accessories. Our machinery is used by GRC manufacturers in over 100 countries worldwide.
Established in 1962, Power-Sprays Ltd. has been involved with the design, development and manufacture of glass fibre reinforced concrete (GRC) production equipment for over 40 years.
We have assisted numerous customers all over the world in setting up and further developing their GRC factories, forging long term relationships over many years and benefitting from new clients referred by existing customers.
Our equipment is manufactured in the UK and is built to last, with many machines still in daily use after many years of operation. All machines are supplied with detailed operation manuals containing easy to follow, pictorial assembly, operation and maintenance instructions.
Spare parts are simple to order, using the spares list supplied with each machine and purchased either direct from Power-Sprays or from a member of our Worldwide Distributor Network.
Training at all levels can be arranged either at the customers factory or in our new, purpose-built demonstration and training area in Bristol, England.
Services include :
Specialist GRC Mixing Equipment.
GRC Spray Stations.
GRC Spray Guns plus Face Coat and Mist Coat Guns.
Fibre Dispensers, Fibre Choppers and Liquid Admixture Dispensers.
Labour-saving GRC Material Transfer Systems.
Dry Materials Batching and Mixing Systems.
GRC Testing & Quality Control Equipment.
Custom-build GRC Production Plants.
Alkali-Resistant Glass Fibres complying with European Standard EN 15422 : 2008 and other International Standards.
Acrylic Polymer Curing Aids and Liquid Admixtures.
Flexible Rubber Moulds Systems.
Power-Sprays conducts regular research into new GRC technologies and equipment, sharing knowledge and experience with its customers. Power-Sprays actively supports International bodies such as the GRCA and attends worldwide technical events to promote and develop the GRC Industry worldwide.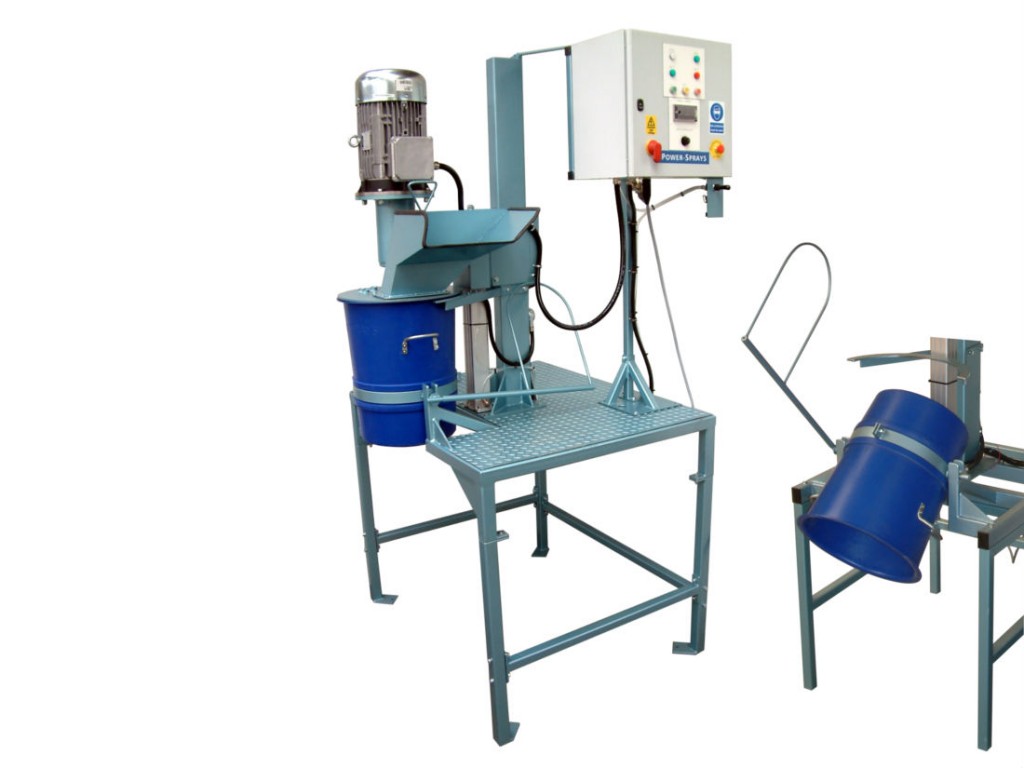 GRC Combination Mixer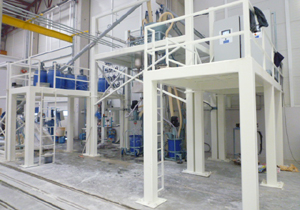 Turkey – Materials Batching and Mixing Station