LINDNER GROUP
GRCA MEMBER
GRC Manufacturer: Premix GRC & Sprayed GRC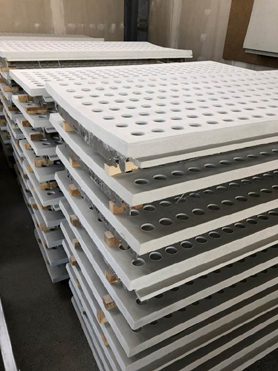 Lindner LinCrete panels
LINDNER GROUP
(Lindner Isoliertechnik & Industrieservice GmbH)
Bahnhofstrasse 29
ARNSTORF
94424
GERMANY

Mr Mario Nielebock
+49 175 7068292
www.lindner-group.com
Mario.Nielebock@Lindner-Group.com


@Lindner_Group
The Lindner Group is one of the leading manufacturers and fit-out contractors in Europe. The company specialises in producing and installing products for the interior and the building envelope of airports, offices, railway stations, institutional and other public buildings.
Starting with the development of interior products for Crossrail London platform linings and walkway tunnels, Lindner finally launched its own GFRC product range LinCrete using the company's long-term experience in the construction industry from its vast range of products and services.
Besides the GFRC production, Lindner is known for the integrated design approach regarding its manufactured products such as suspended ceiling systems, raised floor systems, lighting systems, heating/cooling technologies, wall linings and claddings, partitions, doors, roofing systems and façades.
Lindner GFRC products are also available as part of the Lindner Secure product line - a range of bomb-blast enhanced products making especially public buildings a safer place.
Together with Lindner's in-house R&D department and various testing facilities, designers create customised solutions for the clients' individual needs. These solutions are developed and produced according to the highest international standards .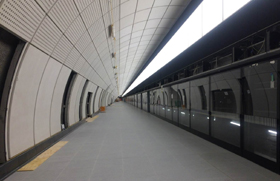 Lindner LinCrete panels on Crossrail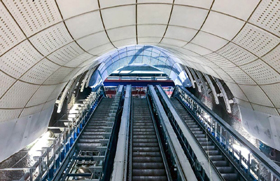 Lindner LinCrete panels on Crossrail