KROE Sp. z o.o.
GRCA MEMBER
GRC Manufacturer: Premix GRC & Sprayed GRC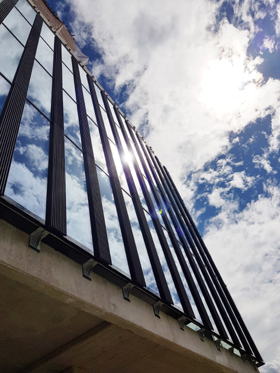 GRC panels with ribs,
Office building KTW, Poland
KROE Sp. z o.o.
ul. Zwirowa 40
32-050
Skawina
POLAND

Mr Lukasz Zyla
+48 608 44 33 88
www.kroe.eu
info@kroe.eu
KROE is created by people brought together by creativity, optimism, and experience. Their modern technology of concrete creation shows pratically unlimited possibilities of its application in contemporary construction, architecture, interior and industrial design.
KROE specialize in sprayed GRC.
Manufactured with prefabrication method, these products include: thin-walled cladding elements for both internal and external applications, thin-walled road infrastructure elements, sanitary accessories, apartment and garden furnishing, decoration. In quantitative terms, the most common are cladding elements.
It should be stressed that aside flat panels also large non-symmetrical panels are manufactured: arches, L and U shaped profiles, thin-walled three-dimensional and perforated elements.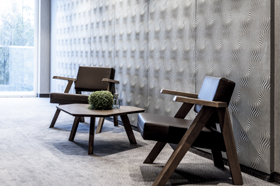 GRC panels, Hotel Harnas, Poland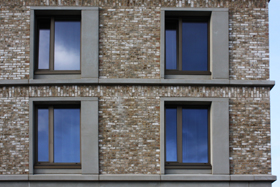 GRC C-shaped panels, Hotel Moxy, London