GRC Synergies (Technical Services)
GRCA MEMBER AFFILIATE
GRC Manufacturing consultancy, Architectural finishes, & Manufacturing solutions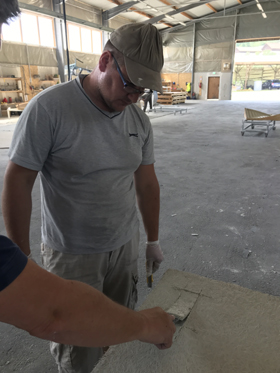 GRC SYNERGIES (TECHNICAL SERVICES) LTD
Unit 13
The Matrix
Nobel Way
DINNINGTON
S25 3QB
UNITED KINGDOM

Mr Bob Faulding
+44 (0)1909 547066
www.grcsynergies.com
bob.faulding@grcsynergies.com


@GRCSynergies
GRC Synergies (Technical Services) Ltd works with manufacturers on consultancy basis providing specialist technical support and training.
The group has a vast experience in the manufacturing of GRC cladding products having originally founded and operated for 5 years fellow GRCA Member GRCUK. GRC Synergies (Technical Services) can provide practical help to GRC manufacturers in how to not only manufacture high quality GRC but to meet all testing and quality assurance requirements of any national or association standards including EN, GRCA and PCI. Their team provide such support to GRC producers on a worldwide basis.
GRC Synergies operate their own small development facility which is fully equipped with the latest generation production and factory testing equipment. The centre produces fully environmentally tested architectural facing coats to minimise the risks associated with crazing, cracking and differential movement between the finish and the structural GRC.
GRC Synergies (Technical Services) also develop innovative methods of production which assist both the group's end users and manufacturing customers.
Through their partnership with Guard Industries, GRC Synergies can also provide training in the factory application of the company's colouring and sealant products.