Fibrobeton Yapi Elemanlari
GRCA FULL MEMBER
GRC Manufacturer: Premix GRC & Sprayed GRC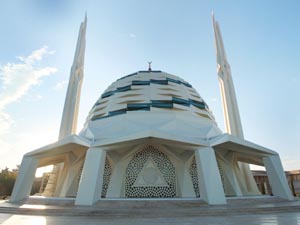 Altunizade Divinity School Mosque
FIBROBETON YAPI ELEMANLARI
Erturk Sokak
Uzka Is Merkezi No:11
Kavacik
ISTANBUL
34810
TURKEY

Mr Dundar Yetisener
+90 216 693 04 04
www.fibrobeton.com.tr
fibrobeton@fibrobeton.com.tr
Let us introduce the Fibrobeton Company, its innovative facade cladding panels and facade envelope systems.
Fibrobeton products include; custom-made cladding panels, facade envelope walls, other unique building elements that have been successfully used in more than 2500 prestigious projects (3500 buildings, constructed in 4 Continents, in more than 20 countries, since 1987.
For your first assessment, Fibrobeton would like to suggest that you focus first, on the three flag-ship products of Fibrobeton:
- External wall cladding panels, under the patented brand name of "FIBROBETON" (a light weight, innovative, monolithic look abnd architecturally versatile alternative to heavy stone mechanical cladding solution.)
- Facade envelope walls / panels, under the patented brand name "FIBROFOMBETON" (A light weight, problem free and clean installation.)
- Architectural and structural elements with 3D Surfaces and organic shapes, under the patented brand name "FIBRO-MULTIFORM".
For explanation on GRC Material, merits and advantages of FIBROBETON Products and Photo Gallery of some projects constructed with facade panels and building elements of Fibrobeton, please view the website.
Fibrobeton is not only an "Innovative Product manufacturer" but it is a reliable, professional and experienced "Solution Partner" of the project and of the project team. It provides professional and technical assistance / services starting from the planning stage through the successful completion of the respective installation works of the project. Services include, cooperation with project architects - engineers, assistance in solving logistics and installation related issues, training of installation teams, initial supervision of installation works, etc.
Fibrobeton provides unlimited freedom to the architects and designers;
Easy, clean, fast and problem-free installation for the engineers;
Economy and long-service life for the investors and project owners;
Expert partnership-technical support for constructors and for the other project professionals;
Environment-Friendly green solutions for our planet;
And aesthetics, robustness, user-friendliness for users.
Fibrobeton will be pleased to answer any questions.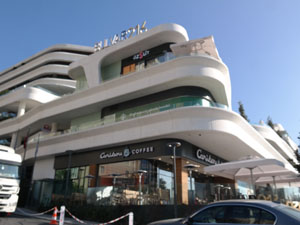 Fibrobeton GRC on Bulvar 216 project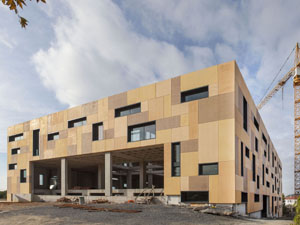 Fibrobeton GRC on Balparmak project