Fibre Technologies International Ltd
GRCA MEMBER AFFILIATE
Other Supplier: AR Glass fibre & other GRC materials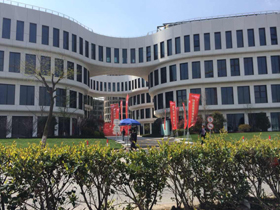 NEG ARG Fibres specified for Shanghai office development.
FIBRE TECHNOLOGIES INTERNATIONAL LTD
Avonmouth Way
Avonmouth
BRISTOL
Gloucestershire
BS11 9YA
UNITED KINGDOM

Mr Ian White
+44 (0)117 982 5855
www.fibretech.org
info@fibretech.org


@fibretechIntl
Fibre Technologies International supply High Zirconia Content Alkali-Resistant Glass (ARG) Fibre products for use in GRC, cement renders, precast and ready mixed concrete, lime based renders and plasters.
Our range of specialist raw materials includes acrylic polymer, plasticisers, Rheology modifiers and flexible mould making materials.
We offer a complete range of technical services including testing of GRC samples, comprehensive GRC training programmes, factory planning, QA/QC systems and advice on mix formulations.
Fibre Technologies International conducts regular research into new GRC technologies and equipment, sharing knowledge and experience with its customers. Fibre Technologies International actively supports International bodies such as the GRCA and attends worldwide technical events to promote and develop the GRC Industry worldwide.
European and American standards require a minimum of 16% zirconium dioxide for glass fibre used in hydraulic cement based products.
AR glass fibres for use in concrete and GRC have been manufactured by Nippon Electric Glass in the same factory in Japan since 1975.
Nippon Electric Glass (NEG) fibres contain at least 17% zirconium dioxide.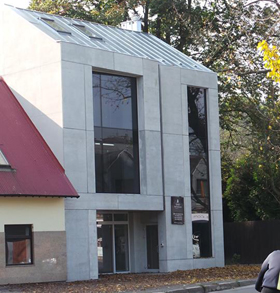 NEG ARG Fibres used on a Tiocem "Self-Cleaning" Concrete project in Poland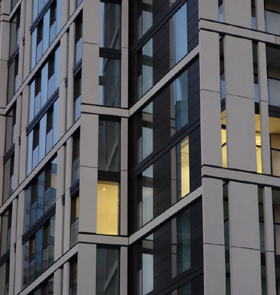 NEG fibres used at Merchant Square, London (nominated for the Concrete Society Awards 2015)