Doha Cladding Solutions
GRCA MEMBER
GRC Manufacturer: Sprayed GRC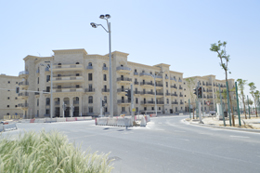 DOHA CLADDING SOLUTIONS FACTORY WLL
P O Box 22564
New Industrial Area
DOHA
QATAR

Mr Ayman Badr
+974 4458 1931
www.dcs-qatar.com
info@dcs-qatar.com
Doha Cladding Solutions Factory WLL, the leading specialist of exterior and interior designing is one of Al-Mohannadi Group of Companies whose management places it among the leaders in the field of exterior and interior designing and decoration. Experienced in the art of decoration and designing, it has now grown into a well reputed contracting company for GRC - Glass Reinforced Concrete, GRC - Glass Reinforced Gypsum and GRP - Glass Reinforced Plastic works in Qatar.
Doha Cladding Solutions undertakes all types of GRC, GRG and GRP works. Given any desired design by the client, we are capable of performing complete jobs starting from the design stage, manufacturing up to final installation at site. Our work force and supervisor will take every possible precaution to make sure that the manufactured product are of high quality and are delivered within the schedule time.
The factory is an organised enterprise composed of experienced professionals of diverse qualifications who have the capability and technical know-how of producing our end products range. From the inception of the factory up to the present time, all works integrate systems and procedures, and can cope with schedules in completing the projects.