Dalian Shantai New Industrial Co.
GRCA MEMBER
GRC Manufacturer: Sprayed GRC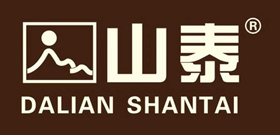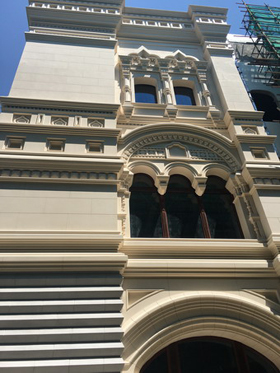 Dalian Shantai GRC Project
DALIAN SHANTAI NEW INDUSTRIAL CO. LTD
No 7 Yinghui Road
Yingchengzi Town
Ganjingzi District
DALIAN CITY
Liaoning Province
116011
PEOPLE'S REPUBLIC OF CHINA

Nancy Wang
+86 0411 82289433
www.shantaigrc.com
service@dlshantai.com
Dalian Shantai New Industrial Co., Ltd. is among the earliest high-tech enterprises that engaged in GRC new building material manufacturting and installation. After more than 20 years development since 1992, now Shantai products include: GFRC curtain wall, GRG, FRP, TCP, color concrete floor and numerous varieties, and becomes a famous color concrete supplier consisting of research, development, design, manufacturing, installation and service.
At present, Shantai New Industrial Co.,Ltd. has realized centering on Zhuhai headquarters, Dalian Branch in North, Nanjing Branch in the Middle, Macau Branch in South , affected north , Yangtze River Delta, The Pearl River Delta of China as comprehensive strategic layout.
Being the leading enterprise, Shantai is an important member of International GRC Association and the committee member of China GRC Association, and has national decoration designing construction integration 2 grade qualification ,and has been appraised as Contract and Trustworthy Enterprise and Advanced Private Enterprise in Liaoning Province for many years, furthermore, Shantai has become one of well-known brands of GRC industry in China.
Shantai has got ISO 9001 Quality Management System Certificate and ISO 14001 Environmental Quality System Certificate, and owns 13 utility model invention and appearance patents. The products of Shantai meet the standard of slump test, fiber content test, bending test, water absorption test, freeze-thaw resistance test, endurance test and so on of SGS S.A.
Shantai will always pioneer and innovate the product application in building outer walls, continue to lead the development trend of GRC industry, satisfy all the dreams of designers, and create the maximum interest for customers!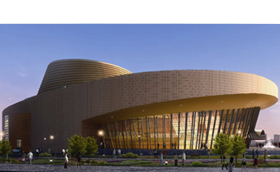 Dalian Shantai GRC Project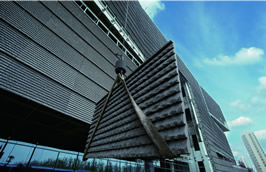 Dalian Shantai GRC Project