Cement Composites Technology Ltd
GRCA MEMBER
Other Supplier: Technical, testing & raw material supplier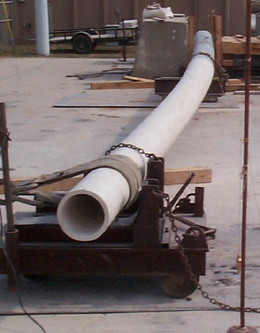 GRC filament wound pole test
CEMENT COMPOSITES TECHNOLOGY LTD
13 Yewdale
WIGAN
Lancashire
WN6 8DE
UNITED KINGDOM

Mr Graham T Gilbert
+44 (0)7770 697941
www.cemcotec.com
graham@cemcotec.com


@Help4GRC
Cement Composites Technology Ltd, CEMCOTEC has 4 main roles:
UK Supply of Cem-FIL® AR fibres, the original high Zirconia glass fibre developed for reinforcing cementitious matrices.
Supply the special acrylic polymer used with AR glassfibres to improve production and end-product quality.
Technical assistance including independent advice on all other admixtures used to make a wide variety of different GRC mix formulations.
Testing service and assistance so as confirm material properties of the GRC being produced and confirm that they meet the GRCA's recommended Grade 8, 10 or 18.
The founder and MD of Cement Composites Technology Ltd, CEMCOTEC, Graham T Gilbert, has been an integral part of the development of the Worldwide GRC industry since 1969 i.e 50 years in 2019! This means that he has a vast knowledge of all aspects of GRC around the World and regularly advises new companies on setting up their GRC facility or to improve the production techniques and quality of existing plants.
As a long standing and active member of the GRCA, Graham T Gilbert is also fully au fait with the Association's documentation and how they are applied so can help a company achieve Membership status.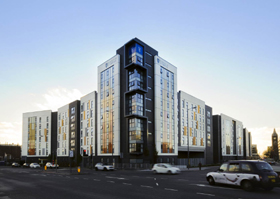 Univ of Liverpool (Courtesy of GB Arch.)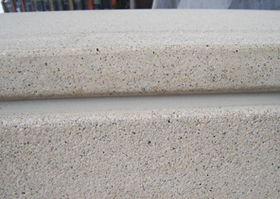 Finish on 3 Merchant Sq., Paddington