M/s BHUTAN grc
GRCA MEMBER
GRC Manufacturer: Premix GRC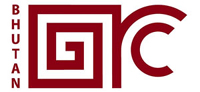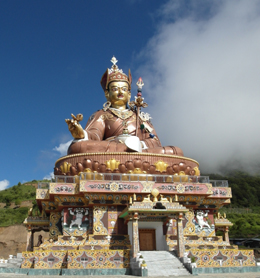 Guru Statue
M/S BHUTAN GRC
P O Box 1510
THIMPHU
11001
BHUTAN

Mr Singay Karma
+975 2 321084
BHUTAN grc Member's page
karma.singay@gmail.com
Bhutanese Architecture is unique, intricate and complex. It is mandatory for all buildings in Bhutan to adopt Bhutanese architectural design in order to preserve the tradition, culture, custom and religion. Traditionally timber was used mainly because of its abundance and ease to work with. Timber has its disadvantages like shorter life, fire hazard and over the years skilled manpower became scarce as the construction industry grew. To promote biodiversity protection and sustainable development, Bhutan's Constitution makes clear that a minimum of 60% of Bhutan's total land area is maintained under forest cover for all time. All this called for an alternative material for construction.
On realizing this, BHUTAN grc pioneered GRC in Bhutan in 2002 starting from simple traditional cornices. Over the years till date we have now a very wide diversified products portfolio including the most intricate and complex religious ornamental components suited for the Buddhist Monasteries.
In a very remote country as Bhutan with little exposure to the outside world, we pioneered the use of GRC and developed it to suit the challenging demands of Bhutanese architecture. The use of GRC also helps Bhutan to protect its environment as enshrined in our constitution.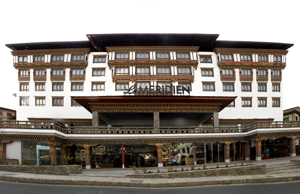 BHUTAN grc on Le Meridien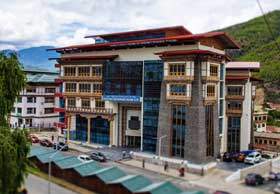 BHUTAN grc on RHB