Delmar Betsinor
GRCA FULL MEMBER
GRC Manufacturer: Premix GRC & Sprayed GRC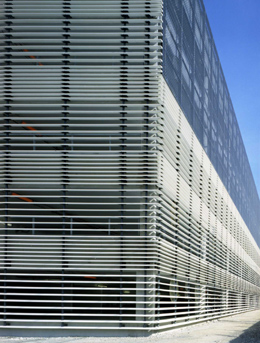 Betsinor GRC on building in Reims (France)
DELMAR BETSINOR
57 rue du Lieutenant Giard
COURRIERES
62710
FRANCE

Mr Andrew Rich – UK Sales Manager
+44 7525 264194
www.betsinor.com
Andrew.Rich@delmarprecast.co.uk
BETSINOR : BUILDING'S HAUTE COUTURE
Betsinor is one of the European leaders in bespoke GRC. Founded in 1985, Betsinor has developed a real know-how, which enable it to manufacture very complex shapes and answer architects most creative ideas.
THREE MANUFACTURING PROCESS
To manufacture GRC or UHPC panels, Betsinor uses three diverse way of doing :
• Simultaneous projection (GRC and UHPC applications)
• Vibrated casting (GRC and UHPC applications)
• MATIV® injection (GRC and UHPC applications)
MADE IN FRANCE
Betsinor's head office and factory are located in Courrières, near Lille in the North of France. The company also has offices in London, Paris, Brussels, and achieves projects in various countries.
To know more about Betsinor's references and contact details, please visit : www.betsinor.com
Betsinor GRC, Museum of Modern Art, Lille (France)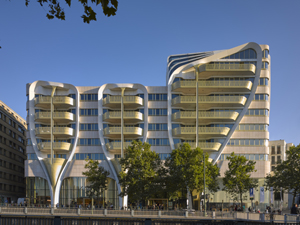 Betsinor GRC on Toison d'or, Brussels (Belgium)