BB fiberbeton A/S
GRCA FULL MEMBER
GRC Manufacturer: Premix GRC & Sprayed GRC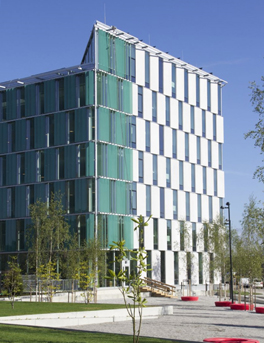 Kristallen, BB fiberbeton, facade
BB FIBERBETON A/S
Hjørnegårdsvej 10
4623
LILLE SKENSVED
DENMARK

Mr Nikolaj Ringberg Brandt
+45 56 16 80 08
www.bbfiberbeton.dk
info@bbfiberbeton.dk
BB fiberbeton A/S, est. 1984, is one of the leading manufacturers of GFRC.
BB fiberbeton A/S is specialized in production-to-order and elements custom designed for the job.
Administration and production is located near Copenhagen, Denmark, with a capacity of more than 30.000 m2 GFRC per year and 100% self-sufficiency for moulds.
Quality and innovation is of the heart of BB fiberbeton A/S – providing extensive architectural and structural freedom. BB fiberbeton A/S is a family-owned, well-consolidated business with more than 30 employees - small enough for specialist jobs and big enough for large-scale projects.
The work by BB fiberbeton A/S is wide-ranging. From large-scale facades with BB fiberbeton-elements, to balcony bases and -parapet elements for large apartment blocks, to small jobs such as cornices and reconstruction of crumbling bay windows.
BB fiberbeton A/S focuses on facades, balcony bases and -parapets, cornices, parapets and sills.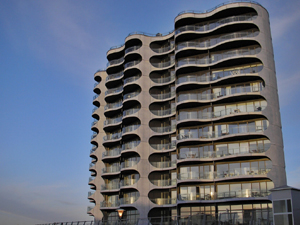 Metropolis - BB fiberbeton - GFRC - facade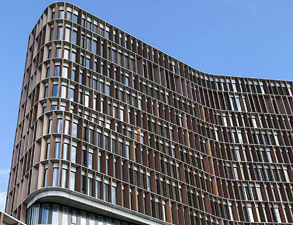 Mærsk Bygning - BB fiberbeton - GFRC