Arabian Tile Company Ltd
GRCA MEMBER
GRC Manufacturer: Premix GRC & Sprayed GRC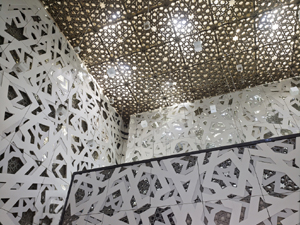 Arabian Tile Company project
ARABIAN TILE COMPANY LTD
ARTIC Tower
Eastern Ring Road Between Exit 12 & Exit 13
Ar Rawdah Place
RIYADH
11383
SAUDI ARABIA

Eng Nashat Abdel Jalil (nashat@artic.com.sa)
+966 59 3333 504
www.artic.com.sa
info@artic.com.sa


@artic_co_ltd
ARTIC is one of the leading Building Materials Manufacturers in the Middle East
Their product ranges are:
Glass Reinforced Concrete (GRC), Glass Reinforced Gypsum (GRG), Glass Reinforced Plastic (GRP), Terrazzo Tiles, Blocks, Interlocks, Special Cement Products, Adhesive Tiles, Grinding & Polishing Stones (GPS), in the Gulf region.
The Company was established in 1976, as part of AGGAD investment company (AICO) providing customers with high quality products and services. In ARTIC they pride themselves on their solid track record of achievements, and commitment to their customers.
The Company has four production facilities: two in Riyadh, one in Jeddah, and one in Al-Kharj. Ten Showrooms and a strong Wholesale Distribution Network covers Saudi Arabia, and other GCC Countries.
The success of ARTIC is based on four major strategic pillars: the first is commitment to quality and innovative products, as the management continuously invests in R&D departments, and accepting nothing but the highest quality in all company aspects. Secondly, an excellent product know-how, accumulated through over 35 years of experience, shared between all company employees, supported by most advanced ERP system. Thirdly, the unparalleded capacity of executing big, and high-end projects through its piece of art production facilities, and solid projects track record. Fourthly, the commitment to invest in human capital, not only by attracting highly qualified employees, but also through the dedication of the management to continuously develop and train these employees.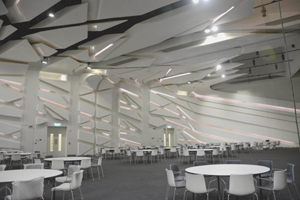 Arabian Tile Company project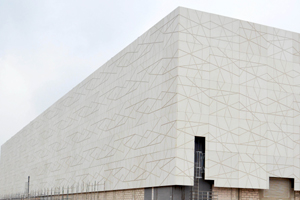 Arabian Tile Company project