GRCA Congress 2020
GRCA CONGRESS 2020, LONDON, UK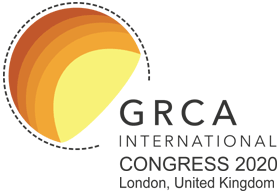 The 18th International Congress of the GRCA is planned to be held on the 23rd - 25th September 2020 in London, United Kingdom.
GRCA Congress Participants:
Anyone involved in the design, specification, use and manufacture of glassfibre reinforced concrete (GRC / GFRC), including those who would like to know more about this versatile product.
GRCA Congress Format:
Held over 3 days, 23rd - 25th September 2020.
Events taking place from 09.00 to afternoon every day.
Opening Dinner.
Key-Note Speakers:
Disruptive technologies in the construction industry.
1000 Museum and permanent formwork.
Façade systems.
GRC and environmental impact.
Site visits.
Daily Paper Presentations.
Closing Gala Dinner.
GRCA Congress Programme:
The programme for the Congress 2020 is currently being finalised and full details will be available to view here.
GRCA Congress Registration:
Full details of how to register to attend the GRCA Congress 2020will be available here nearer the time of the Congress in September 2020.