GRC Projects
TUZLA FEN KOLEJİ, İSTANBUL, TÜRKİYE
GRC precast modules, from Member Fiberton Precast & Concrete, give an unlimited freedom in the form of structure.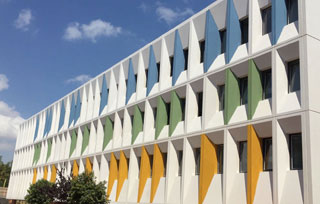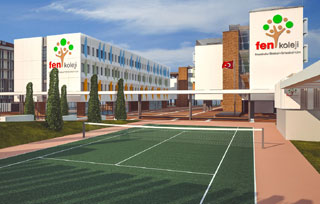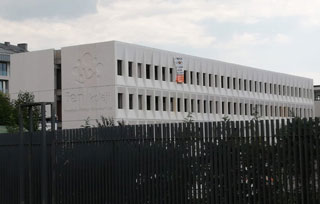 Quote from Nako Tasarim, Project Architect:
"Fen College, which was planned to be opened for 2018-2019 education period, had a short construction period of 6 months including the projecting process. We had to take the pre-production process as much as possible within this period which was carried out by Design / Build method. While precast selection on the facade gives an unlimited freedom in the form of structure, the use of natural concrete gives a holistic sculptural mass effect. In addition, with the form formed on the windows side of the classrooms placed in the east-west direction, the comfort of education has been increased by guiding the minimum south to the maximum northern light. I would like to thank the team at Fiberton for conducting the project professionally."
Main: NAKO YAPI MÜH. MIM. INS. SAN. VE TIC. LTD. STI.
Architect: NAKO TASARIM
Producer of GRC: Fiberton Precast & Concrete
Total GRC: 2500 m2
Construction Completed: 2018