GRC Projects
HSBC HEADQUARTERS, BIRMINGHAM, UK
GRC chosen as façade material for the single largest GRC project in the UK.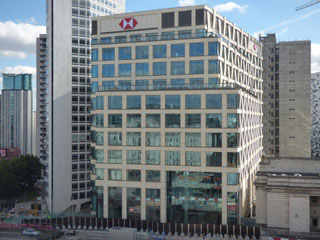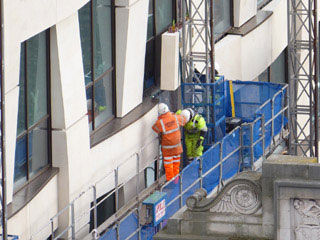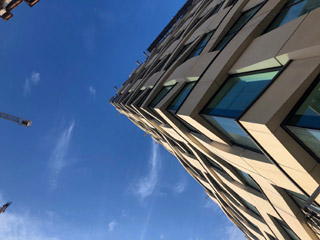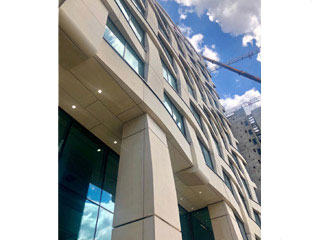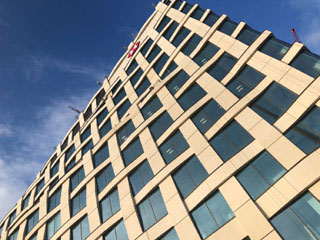 7,500 square meters of basket weave effect GRC made up from 2,253 Grade 18p GRC cladding panels manufactured by GRCA Full Member GB Architectural Cladding and installed by GRCA Member Henley Stone Specialists were used on the new HSBC Headquarters in UK
The project featured multiple splays and kinks both vertically and horizontally which project onto balconies at two levels of the building
A substantial quantity of the GRC panels, themselves weighing approximately 650kg each, were attached directly to Metsec/SFS substrate. This incredibly challenging, indeed ground breaking, constraint for Grade 18P GRC cladding, achievable via the deployment of localised PFCs within the substrate.
Detail fabrication drawings were produced for all panel types. This included calculated lifting sockets/points and all mortices to accommodate pre-installed site bracketry.
An extensive "as built", full size mock up arrangement was designed and installed to ensure all fundamental aspects of lifting, installation, bracketry and tolerances, etc, could be accommodated.
The large format panels necessitated absolute confidence in the cast in lifting sockets. Therefore, GRCA Full Member GB Architectural Cladding tested each individual lifting socket, prior to dispatch to ensure SWL compliance. A number of destruction tests were also carried out to ensure compliance with design loads.
Client: HSBC Bank
Main Developer: Arena Central Developments LLP (ACDL) / Miller Developments Architect: Make Arhitects
Producer of GRC: GB Architectural Cladding Products Ltd
GRC Installer: Henley Stone Specialists Ltd
Construction Completed: December 2018