GRCA Membership
DETAILS OF MEMBERSHIP OF THE GRCA
Based in the UK but with international membership, The International Glassfibre Reinforced Concrete Association's aims are to promote the use of Glassfibre Reinforced Concrete or GRC, also known as Glass Fiber Reinforced Concrete or GFRC, worldwide and to encourage best practice within the GRC / GFRC industry. The Association is a prime source of information and independent advice and its publications, both technical and marketing, are highly regarded. Membership of The International GRC Association is available in a selection of grades, which are detailed below: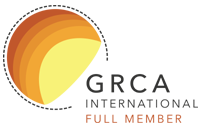 FULL MEMBER
Any manufacturer displaying the "Full Member" logo, previously referred to as the "Approved Manufacturer Scheme" (AMS), has been audited by an independent certifying body appointed by The International GRC Association. As part of the Full Member audit process the GRC manufacturer must demonstrate that they have sufficient resources in plant, equipment and labour to design and manufacture high quality GRC in accordance with the Full Member regulations. The audit will also confirm that the Full Member has the quality management systems in place to comply with the requirements of the GRCA Specification, Method of Testing and Practical Design Guide. After an initial inspection, the manufacturing plants of all GRCA Full Members have to be inspected annually, except for those GRC manufacturing Full Members who are ISO 9001 certified in which case an annual ISO audit is considered acceptable.
See complete list of GRCA Full Members > >

View on-line, GRCA Full Member Regulations

Download, GRCA Full Member Regulations here >>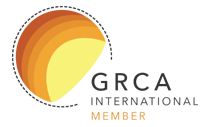 MEMBER
Membership of the The International Glassfibre Reinforced Concrete Association (GRCA) is available to all companies operating within the GRC market worldwide. It can include, designers, engineers, consultants, material suppliers, installers and of course GRC manufacturers. Membership of the GRCA permits companies to display the GRCA logo and participate in the running of the Association. Whilst membership is subject to pre-approval by the GRCA Council it should be noted that manufacturing plants are not inspected as part of the application process.
See complete list of GRCA Members > >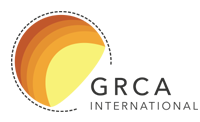 ASSOCIATE MEMBER
Associate membership is open to any individual with an interest in GRC. This grade is particularly suited to university graduates, academics etc. Often past officers of the Association who have retired from full time employment will remain as Associate Members to preserve their interest in GRC and the GRCA. Associate Members are not permitted to use the GRCA logo however they can participate in the activities of the Association and serve on Council by election.
See complete list of GRCA Associate Members > >
GRCA MEMBERSHIP GRADES & CRITERIA
The various Grades of membership of The International Glassfibre Reinforced Concrete Association have different eligibility criteria, acceptance rules for new applicants and ongoing requirements and committments once a person or company has been accepted in to the Association as a Member.
Full details of the GRCA Membership Grades & Criteria are available to download here.

Download, GRCA Membership Grades & Criteria
BENEFITS OF GRCA MEMBERSHIP
As a Member of The International Glassfibre Reinforced Concrete Association you are entitled to many valuable benefits. Specific benefits of membership of the GRCA include:
Obtain GRCA publications at free or reduced prices
Attend GRC Congress events at reduced rates
Participate in regular meetings to help develop the market and technology
Company details are posted on GRCA website to assist with sales possibilities
Passing-on of enquiries for GRC work
Participation in the GRCA Approved Manufacturer Scheme (AMS)
Help with technical questions by contact with dedicated GRC Advisor
Dialogue and interaction with others in the industry is vital to progress and the biennial GRCA Congresses are an ideal opportunity for networking and keeping up to date with the latest developments. A listing on the
GRCA Members
section of this site gives individual Member companies international exposure.
MEMBERSHIP FEES
The GRCA membership year starts from April 1st and is for 12 months at the full price listed below. Members joining after April 1st will be charged at a pro-rata rate for the remaining months of the membership year.
Full Members, GRC Manufacturers - £975 + all audit/assessment fees (both +VAT where applicable)
Members, GRC Manufacturers - £800 (+VAT where applicable)
Members, other than GRC Manufacturers and Consultants - £800 (+VAT where applicable)
Members, Consultants - £800 (+VAT where applicable)
Associate Members - £290 (+VAT where applicable)
MEMBERSHIP FORMS
GRCA membership application forms are available as follows:
Full Member application form - For existing GRC Manufacturing GRCA Member applicants
Member application form - For new GRC Manufacturer applicants
Member application form - For new applicants other than GRC Manufacturers and Consultants
Member application form - For new Consultant applicants
Associate Member application form - For new private individual applicants