Construction Synergies Ltd
GRCA MEMBER AFFILIATE
Other Supplier: Supplier protective coatings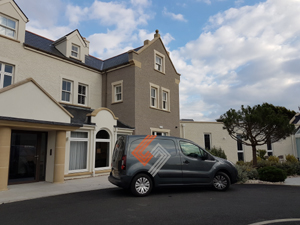 CONSTRUCTION SYNERGIES LTD
Unit 13
The Matrix
Nobel Way
DINNINGTON
S25 3QB
UNITED KINGDOM

Mr Jamie Hardacre
+44 (0)1909 547066
www.constructionsynergies.com
jamie.hardacre@pbs-synergies.com


@Consynergies
Part of the PBS Synergies Group, Construction Synergies is the sole UK distributor and applicator for the unique Protectguard Colour system manufactured by fellow GRCA Member Guard Industrie.
Protectguard Colour offers manufacturers a unique opportunity to provide GRC products which are totally consistent in colour, protected against efflorescence and which will retain their supplied appearance for many years. Where required the product can be applied by the company either at the manufacturer's works or on site and supported by a worldwide insurance backed 10 year guarantee.
Construction Synergies also distributes and is an authorised applicator for the full range of ProtectGuard protective sealants.